Looking back on the past year as the new one begins is a time-honored tradition. I thought I'd throw together a post about my favorite stuff from 2021. For a few categories, I've included both new (as in 2021 releases) and "new to me" (anything else) entries. Also, a couple choices were so close I had to include an honorable mention. Note that this isn't a "Best of" list, but rather, my favorites, the things that brought me the most excitement or enjoyment.
(There are some affiliate links here and there, fyi.)
Best New Movie – Spider-Man No Way Home
I've gone on and on in two different podcasts about my love for this film. Spider-Man is a favorite superhero of mine, maybe THE favorite, honestly. This movie was fanservice from start to finish, but still managed to tell a great story. Don't want to say too much in case of spoilers… I'm looking forward to what happens to Spidey in the future!
Best "New to Me" Movie – Spartacus
Last spring, my family watched "That Thing You Do" for the umpteenth time, and I went around the house like Guy Patterson saying "I… am… Sparty-cuss" for a few days after. My wife got me Spartacus on DVD as a gift shortly after. (Thanks hon!)
I didn't know quite what to expect, but Spartacus is a grand epic of a film. They literally do not make them like this any more. Dozens, maybe hundreds of extras, lavish sets, and a stellar cast. It's definitely worth a watch for the modern moviegoer, but it is very long, so I recommend you plan to take a break during the film's intermission.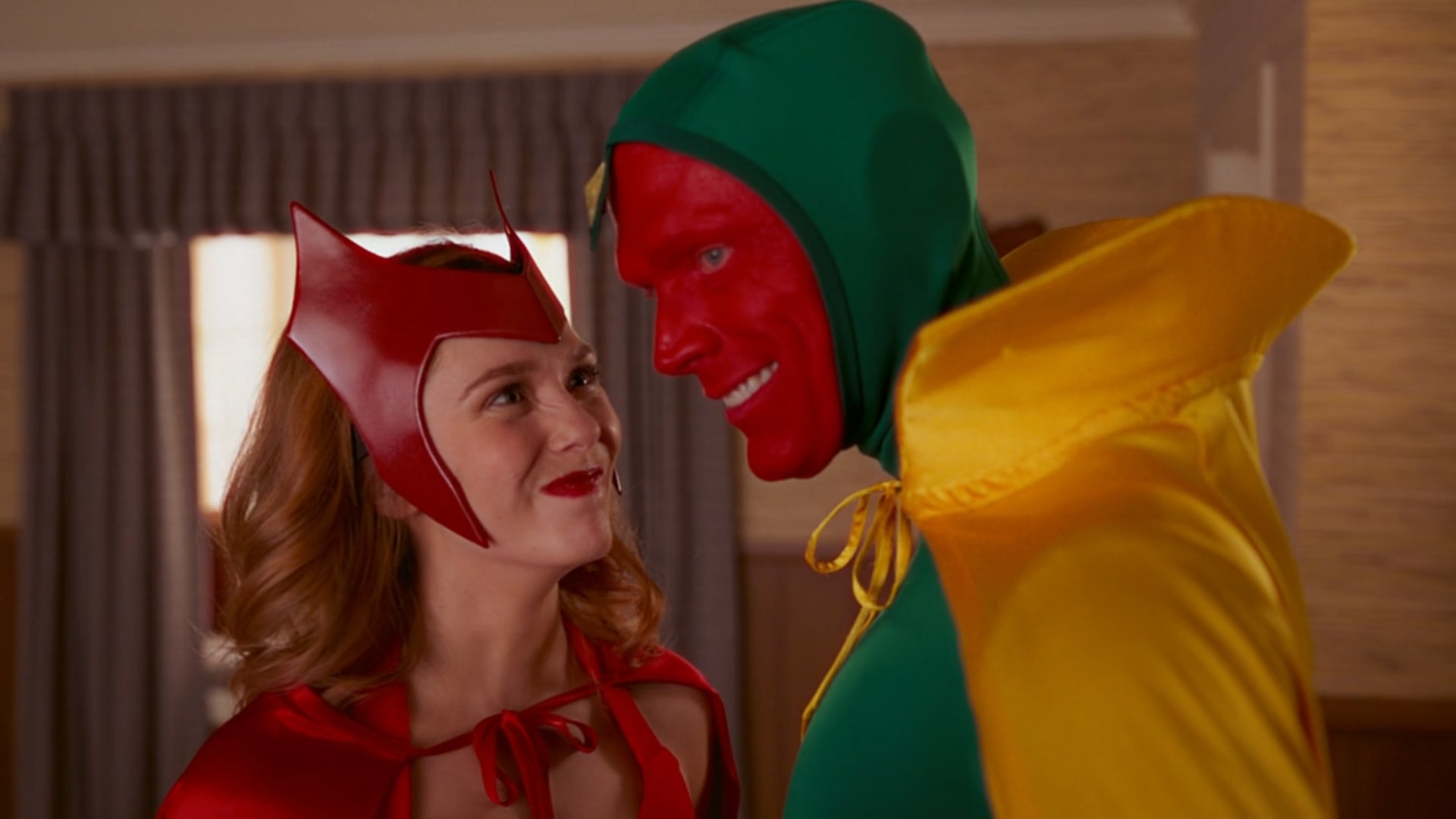 Best New TV Show – Wandavision
I was very excited for the first of the MCU TV shows (Agents of Shield, etc. don't really count if you ask me). The experience of watching Wandavision each week, talking it over with my friends, looking online for easter eggs and fan theories… it was really something. Elizabeth Olsen and Paul Bettany were fantastic, but the real standout was Kathryn Hahn's Agatha! A quirky and strange show, Wandavision rose to the top over anything else I watched in 2021.
Best "New to Me" TV Show – Freaks and Geeks
I'm embarrassed to say that I had never watched this show before. I just adore it! Obviously, several cast members have gone on to be bigtime talents, but even early on in their careers, they were wonderful. I'm both sad and happy that it only had a season's worth of episodes; sad that there wasn't more, but happy that it never lost any of its charm throughout.
Best Book – Project Hail Mary by Andy Weir
Andy Weir wrote The Martian, which was an incredible book and also a very good movie. This book, his third, is along the same lines… but you really can't say much about it without spoiling it! It takes everything I loved about The Martian, and cranks it up to 11. I can't recommend it enough. If you have even the slightest appreciation for science fiction, read this book!
Honorable Mention – And Then There Were None by Agatha Christie
I try to read a variety of different genres, but the classic mystery is one that I have long overlooked. I browsed recommendations on my library app, and ended up checking out And Then There Were None, by master mystery writer Agatha Christie. I read it over the space of three days; I just couldn't put it down! I've since expanded into other Christie classics, but this one remains my favorite.
Best Video Game – Monster Train
When I got my Xbox Series X last spring, Monster Train on Gamepass was what I played the most. When the game came out for Switch, I happily purchased it just to have while gaming on the go. It's a roguelike deckbuilding game with lane elements, and I just love it. I've put in dozens of hours on both versions. If it ever comes to iPad, I'll likely buy it again! If you enjoy Slay the Spire or similar games, pick this one up.
Honorable Mention – Metroid: Dread
While Monster Train is the game I played the most in 2021, Metroid: Dread is right behind it in my estimation. Though I usually dislike difficult games, I've always enjoyed the Metroid series, as the difficulty always seems fair, but never cheap (though the Emmis ride that line pretty close). Dread looks beautiful and I'm hoping we see at least one more 2D Metroid on the Switch sooner or later.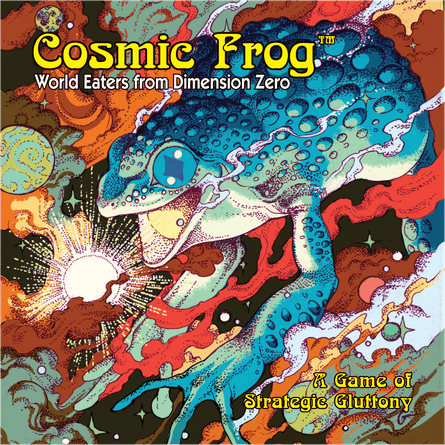 Best Tabletop/Board Game: Warhammer 40,000 Ninth Edition
It may seem silly to pick 40K as the best tabletop or board game of the year, but I certainly put more hours into the game between learning to play, building an army up, and getting some paint on minis. The newest edition seems much more strategic and less random than my previous experiences with the system. Looking forward to getting better and getting those last few minis painted in 2022!
Honorable Mention: Cosmic Frog
I read one review of this game, and immediately bought a copy. Though I've just played one game, it made a big impression on me and I am eager for more. I mean, you don't play as a two-mile tall frog-shaped being of stellar power every day, now, do you? The art is breathtaking, and the gameplay is delightful. I hope I can convince my wife to play again soon.
Best Toy: Transformers Golden Disk Road Ranger & Puffer
I quite enjoyed the Huffer mold in Transformers: Kingdom, and look forward to the Pipes retool, but this set will be hard to beat. These two have head sculpts based on the original minibot toy faces, which I adore. Both of these characters are really deep cuts, but I think they wear the mold better than their more mainstream counterparts. They are easily my favorite Transformers of the year, though I expect recency bias is at work here.
Honorable Mention: MotU Origins Castle Grayskull
I'm not a big Masters of the Universe collector, but I do dabble. I told myself I wouldn't buy this huge Castle Grayskull unless I saw it in person. My resolve lasted until it went on sale for retail price at Amazon. The set is a tremendous value. It's big enough to display my small figure collection and comes with generic weapons for my old-school toys that lack them. Plus, a bonus all-white Sorceress figure! You can't beat this for the price. When you consider that this retails for the same as Commander Class Transformers… it really is a lot of bang for the buck.